Out of stock
🔍

Buckycubes 216 pcs Magnetic Set Nickel cube magnets
380.00 EGP
Out of stock
Description
Buckycubes 216 pcs Magnetic Set Nickel cube magnets
Buckycubes – The best Magnetic building toy kit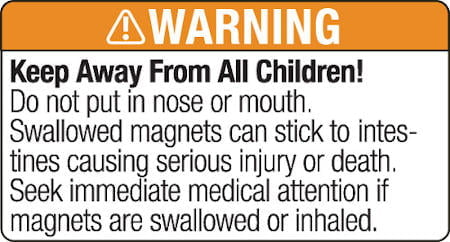 Balls? Balls are for hobbyists. If you want to build for real, you gotta have cubes.
How many times have you gone past a skyscraper made of tiny little dots? Or a well made house that looks like an iron worker's been doing pointillism? REAL builders know that cubes are the way to build stable and attractive structures. And that's why REAL builders use the Buckycubes 216-Piece Magnetic Set.
These little cubes are just as strong as the tiny silver balls we've sold before, except… well, cubes are just better, aren't they? There's a reason ancient Romans didn't build those thousand year old bridges out of teeny spheres, after all. Spheres are cute and cuddly, like a hedgehog in the garden! But cubes? Cubes mean business. Cubes mean you're here to work.
Features & specs
216 Powerful Rare Earth Magnets Cubes
Buckycubes are even easier than Buckyballs to pick up
Bend 'em. Fold 'em. Slide 'em. Glide 'em. Stack 'em to the ceiling, build buildings, or simply fidget for fun
Watch new dimensions unfold as each cube snaps into place just the way you want it to
Can be shaped, molded, torn apart and snapped together in unlimited ways
Buckycubes are all about fun and require little more than kneading them in your hands
Make sculptures, puzzles, patterns, shapes, stick stuff to the fridge, or even invent a new game
Each set contains 216 powerful Rare Earth Magnets
Each Buckycube has two poles – one side repels, the other attracts
Includes a Quick Start Sheet to help you get started making basic shapes
Original Metal box
Only logged in customers who have purchased this product may leave a review.