🔍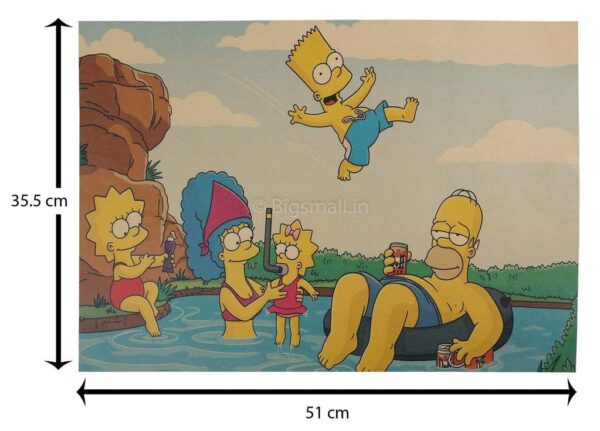 The Simpsons Kraft Poster
80.00 EGP
Description
The Simpsons were pretty much like the rest of us, pardon the dysfunctionality which hey! is pretty common too! We caught them chilling away their summer woes at a family resort, with Homer sipping beer, flaunting his dad bod floating on a tire, Marge helping Maggie with her snorkeling attempts, Bart getting ready to dive and Lisa rubbing on some sunscreen to prevent tan-lines. Bring home the Simpsons Chilling Poster printed on high-quality Kraft paper. Infuse a sense of warmth, camaraderie, and family love with this cool poster.
The Simpsons themed poster
Material: Kraft paper
Dimensions: 51 x 35.5 cm
Ay Caramba!
A fun gift for The Simpsons fan or the friend who loves to chill
Jazz up your place with the Simpson vibe
Only logged in customers who have purchased this product may leave a review.